WHAT IS THE PRE-CONSULTATION PROCESS?
This is where we get to know YOU!  We want to know EVERYTHING!  Tell us about your kids, your family, your house, your vacations, what you love –  we even want to hear about the dog and cat.  We will chat about clothing options and how to best dress the entire family.  We will also ask for images of your living space so we can choose the perfect location for your session as well as begin talking about wall spaces for your portraits.  The session gives us all the information needed to ensure that your experience with us is amazing.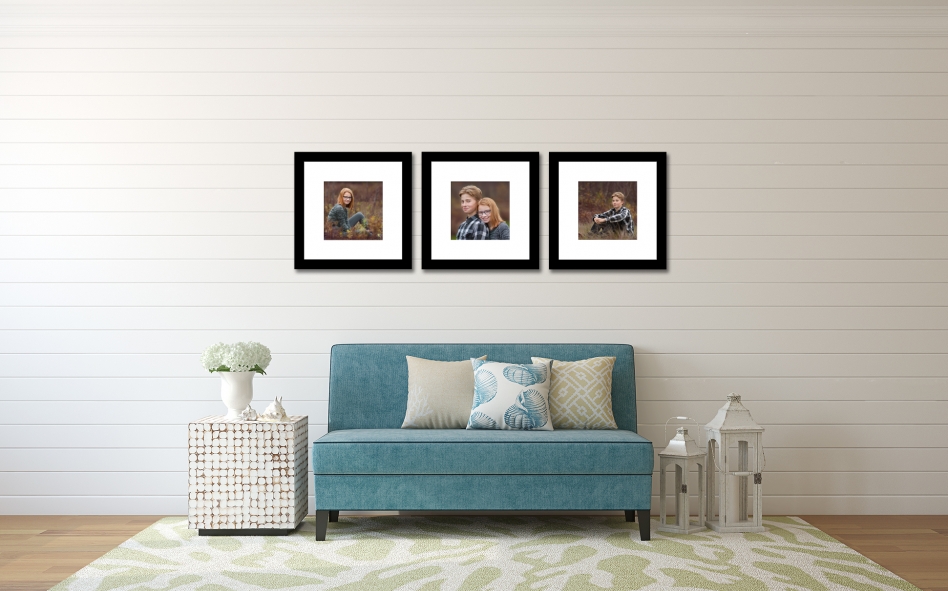 WHEN WILL OUR IMAGES BE READY?
About 2-3 weeks after your session, we will have you come to our home studio where you will see your images for the first time.  Your images will be viewed on our large screen t.v., in a slideshow set to music.  Once we have viewed your images we will assist you with your final decision on images and products we have designed just for you.  We are even able to show you how your images will look on your own wall spaces!!
WHAT IF I ONLY WANT A FEW SMALL PRINTS?
We are a full service, high quality studio and we take extra care and time on preparing and processing your session to ensure that you receive only the highest quality images to choose from.  As a result, the smallest print we sell is a 16×20.
WHAT KIND OF INVESTMENT DO MOST FAMILIES MAKE?
Most of our families invest anywhere from $1,200 to $2,000 on their family portraits.  Everyone has different needs and what families invest varies based on those individual needs.
WHEN DO I RECEIVE MY FINAL IMAGES AND PRODUCTS?
Because quality if very important to us, expect 3 – 4 weeks before we deliver your order to you.  Custom designed albums take a longer, but the wait is worth it – we promise!